ONLINE REGISTRATION ONLY – Potential Top winnings of $500.00 and every player wins MONEY! Cash Pot currently estimated at $1,000 + (to early to tell yet, as this is based on registration). 
There will be no registration available the day of the event. Online registration closes at 8pm Friday Oct 13th. Event will still go on, rain or shine.
Event Tickets can only be purchase online at a cost of $50 for every adult age of 18 and older, passengers that are 17 years of age and under must have a passenger / young driver ticket that can be purchased for $10 (Ticket will include: a signed ride and trail side lunch).
No reimbursement will be offered unless the event is cancelled.
Check-in anytime between 9am – 11am and your self-guided ride will start once you have registered. The route will be signed.
Riders are to check in at 17 Acre Travel Centre (AKA Angelo's) anytime between 9 and 11am.
Those wishing to be guided on the route by a trail usher, the group will leave at 10:30am.
Riders must have a valid OFATV Trail Pass. If you don't , Annual or Day Passes can be purchase at OFATV Trail Passes and select Johnstown ATV Club when purchasing your trail pass.
There will be a 50/50 draw also, so bring cash and or a debit machine will be available. 1 x Ticket = $2, 3 x Tickets = $5, Arm length of Tickets = $20. The draw will take place at 11:30 and the ticket will be posted on the registration tent, so that everyone can check their ticket when they come back from the ride. At our last event, the take home was $632.50.
Hot lunch is provided and there will be a rad wash at the lunch location.
The 70-80 km route will be signed.
Dinning Room at Angelo's Restaurant will also be open for anyone wanting to have breakfast before the ride or supper after the ride. Lunch will be provide on the ride route as part of your event fee.
All proceeds will be going back into our trail system to repair needed sections and to ensure our trails are maintained throughout the year.
If there are any question, please contact info@johnstownatvclub.org
Brought to you by: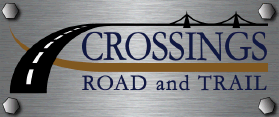 Money Run RULES
All players will receive a carabiner upon registration and in order to play, players must be at least 18 years of age. If a person is 17 year of age or under and would like to play and pay the $50, their carabiner will be given to the driver who is at least 18 years of age.
SEQUENCE OF PLAY
Along the ride route each player will draw a single chip at each of the five (5) designated CHECK POINTS and then they will clip the chip onto their carabiner that was provided to them at registration. It is important to follow the signed route in order to find the check points.

After players have returned to the starting point at Angelo's Truck Stop, they will present themselves back to the Registration tent to redeem their chips that they collect along the route for cash. Riders get to keep their carabiners as a keepsake from the event.

Chips will be colour coded to differentiate the value of each chip; however, this will not be divulged until players return from the ride. A legend will be created to indicate the value of each chip and it will be posted on the Registration tent.
In the interest of integrity and fairness, JATVC will retain final judgment on all matters related to this event and the prizes awarded.