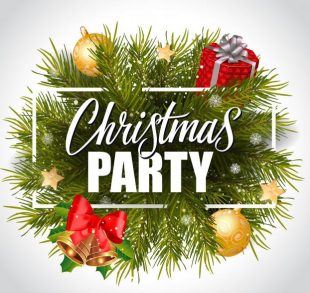 Inviting all Johnstown ATV Club members and friends to get together to celebrate the holiday season and share some cheer to toast a successful 2019 riding year.
Date: Friday, December 6, 2019
Time: 6 pm to 10 pm
Venue: Verandah Restaurant at the Prescott Golf Club – 900 Boundary St. Prescott
Silent Santa: Bring a gift (approx. $25) for a rousing round of gift giving (and taking)!
Deadline to reserve a seat and select from three delicious menu options: November 30, 2019
Menu
Choice #1   $30.50 (HST included)
Caesar salad
Roast Chicken Breast with gravy and roast potatoes
Side of mixed vegetables
Chocolate Mousse
Tea or Coffee
Choice #2   $32.80 (HST included)
Caesar salad
Poached Salmon with Hollandaise Sauce and roast potatoes
Side of mixed vegetables
Chocolate Mousse
Tea or Coffee
Choice #3   $36.15 (HST included)
Caesar salad
Grilled Strip Loin Steak with Horse Radish and roast potatoes
Side of mixed vegetables
Chocolate Mousse
Tea or Coffee